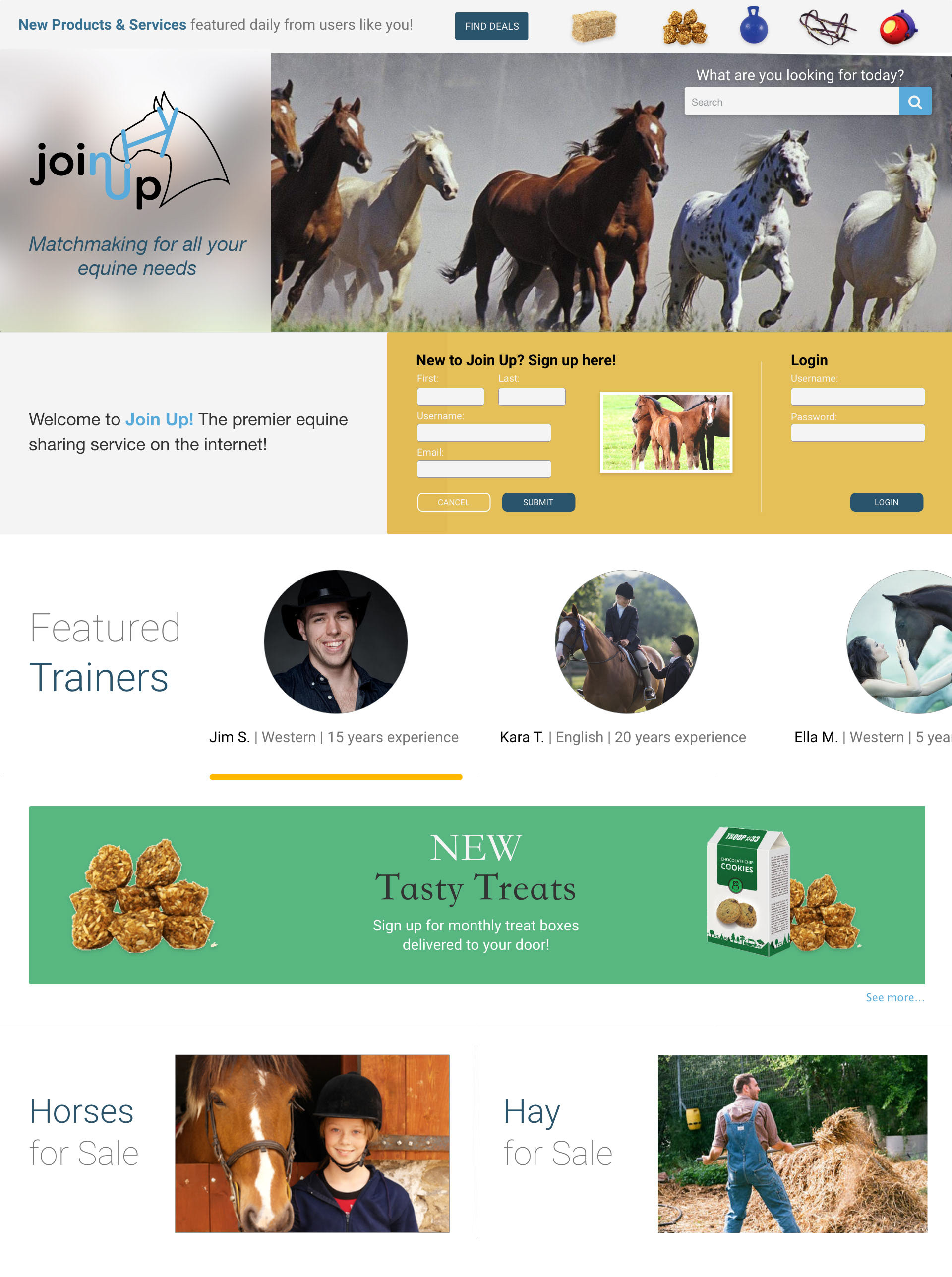 JoinUp is an app for desktop and mobile that is a community marketplace for Equestrian enthusiasts. Requirements include:

•
Users set interest preferences and application automatically suggests connections ("joinups") on a daily, weekly, or monthly basis. These suggestions are pushed to the user via text or email.
•
Users can connect with each other and plan events
•
Users can purchase horses, lessons, equestrian equipment and supplies from other community members
•
Calendar (Community and User)
•
Online Auctions via "chat-bidding"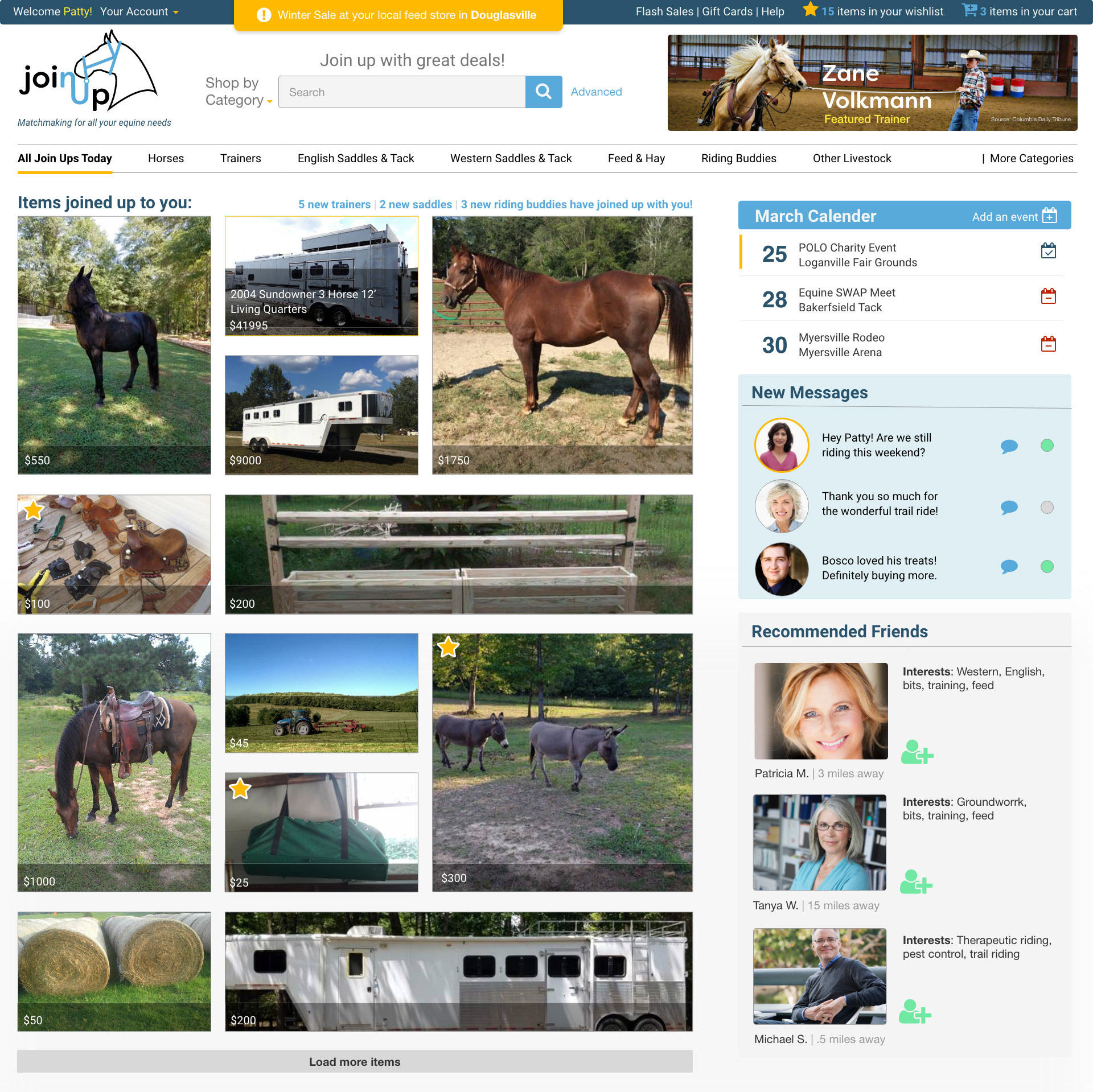 As an adult rider, I want to find what I need for my horse quickly and for a good price. My job is demanding and doesn't pay the best wages, so when I want to buy something to support my love of horseback riding, it needs to be a good price first. I'm flexible on when I can pick it up from the seller. 
As an adult rider that competes in shows around the country on a frequent basis, I want to be able to find tack and trailer supplies where I am, quickly. Sometimes I am only in a certain city for a few days on my way to shows.
As an youth rider, I want to buy quality english tack for my horse so I can compete at a higher level in my school. I'm on a very limited budget as I work as a groom at a barn 2 days a week. I'd like to be able to tell others at the barn I work at what I need and how much I can pay for it.
As a horse trainer, I need a way to get more leads for clients. Right now I just put ads up on Craigslist and flyers at the barn I work at. I would like to train at different barns and even client's homes, I would like to just make one ad and have it up for the whole year, but currently, Craigslist makes you renew the ad over and over. It wastes a lot of time.
As breeder of a rare breed of horse, I want to show the rest of the equestrian world how versatile my breed is. It's not enough just to have a website, as most horse enthusiasts would not even know how to search for my rare breed of horse. I need to spread the word somehow.